Beekeeping for Adults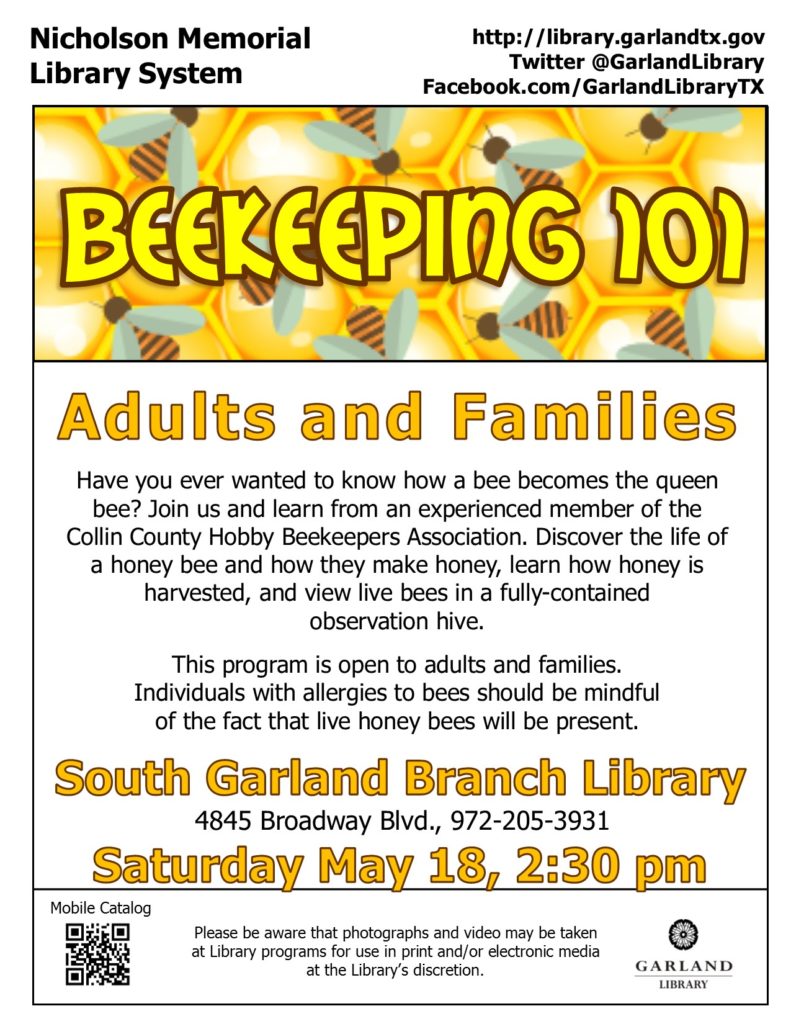 Adults can learn about beekeeping from an experienced, professional beekeeper at the South Garland Branch Library. Staff from the Collin County Beekeeper Association will give a presentation on honey bees and beekeeping. They will answer questions and provide a contained observation hive of live honey bees. Attendees can also view a bee suit and other protective garments and receive brochures with recipes and beekeeping information.
2:30 p.m., Saturday, May 18
South Garland Branch Library
972-205-3933
Please be aware that photographs and video may be taken at Library programs for use in print and/or electronic media at the Library's discretion. Individuals with allergies to bees should be mindful of the fact that live honey bees will be present.