Clear the Shelters on Aug. 19
Clear the Shelters on Aug. 19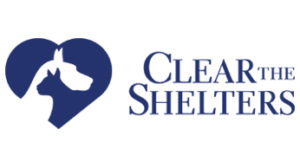 Find your perfect match on Clear the Shelters Day, 9:30 a.m. to 6 p.m. Saturday, Aug. 19. During this time, Garland Animal Services will join animal shelters across North Texas to waive pet adoption fees in an effort to find homes for hundreds of pets across the Dallas-Fort Worth Metroplex. Garland pet adoptions will take place at the Abe J. Tuggle Animal Shelter, 600 Tower St., and at the Garland Pet Adoption Center, 813 Main St.
During summer months, many pet owners move to a new home or go on vacation; as a result, some owners surrender their pets to shelters for adoption. To address overcrowding in shelters and to help these animals find homes, shelters across the country have agreed to waive adoption fees on Clear the Shelters Day. Other fees may apply depending on shelter locations.
Last year's Clear the Shelters campaign resulted in record-breaking adoptions and helped educate the public on the benefits of adopting shelter animals.
See a list of participating shelters, adoption policies and other important information at ClearTheShelters.com.