Darren's American Grill
---
There's a Raider in the vault at this North Garland eatery. Darren Luna converted this Bank of America location into a restaurant about a year and a half ago. He designed the place and did much of the physical labor himself. Darren says he thought he knew what he was doing until he found himself having to break through the 14 inch thick steel floor of a bank vault. That was extremely challenging.
That former bank vault became the kitchen Luna now spends most of his waking hours in, doing most of the cooking for his loyal customers.  He is currently serving up three meals a day; breakfast, lunch and dinner, six days a week.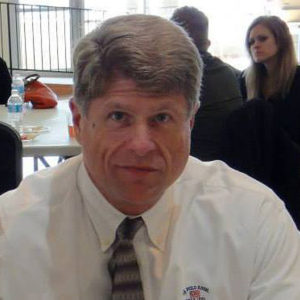 Luna's chose red and black as the restaurant's interior colors.  Not coincidentally, those are also the colors of the North Garland High School Raiders.   A life long Garland resident, Luna attended NGHS, was a member of their football team and the recipient of a football college scholarship. He later returned to the school to teach art and history, as well as coaching the football team.  He resigned as a teacher and coach about 20 years ago, and has followed in his father's footsteps as a restauranteur.
Darren's American Grill is Luna's third Garland restaurant. He formerly owned and operated the Garland Grill, located  near Jupiter and Kingsley Road. His other was located near the old Raytheon complex. Through the years Luna has specialized in serving the biggest and best burgers in town, but he also features daily specials and comfort foods, such as meatloaf, liver and onions, pork chops, and the like. There are also seafood dishes and delicious desserts made by his mother.
Multi-talented Coach Luna is also an accomplished artist, and one of his paintings hangs on the wall of his restaurant, while other walls beckon for more of his work. There's live music on weekends and a warm and welcoming ambience can be enjoyed Tuesday through Sunday. Darrens's American Grill is located at 7602 N. Jupiter Road in Garland.  The restauruant is open from 7:00 AM to 8:00 PM on Sunday; closed on Monday; open 6:00 AM until 9:00 PM every other day.
Darren's American Grill on Facebook
---