Downtown Garland and Its One Dozen Eateries
Downtown Garland and Its One Dozen Eateries
Recently recognized by D Magazine for its growth and appeal, downtown Garland is on the rise. With a multitude of outdoor  events taking place on the square, the area is bustling, particularly on weekends. The Sounds of Summer, a concert series drew large, appreciative audiences every Saturday evening throughout the month of June. With food vendors and local businesses serving a variety of foods and adult beverages to enjoy out on the square, crowds were treated to concerts ending with fireworks. Those happy crowds definitely enjoyed the Sounds of Summer.  There are also Saturday morning and afternoon markets on the square from April through October.
---
---
How about all those restaurants? From Fifth Street up to Ninth Street, there are nine Main Street restaurants, then one more on Sixth, and soon to be two on State Street. That makes an even dozen in the area of the downtown square.  Opening early for breakfast are Hubbard's and the Rosalind Coffee Company. All 12 will be open for lunch. Hubbard's and the Main Street Deli close after lunch. The 4 most popular dinner options have been Fish & Tails, Intrinsic Smokehouse & Brewery, The Main Street Cafe and Dos Banderas. Soon to be added to that list will be the newly opened Millhouse Pizzeria and the yet to open Tavern on the Square. Paw Paw's Sweet Shop, with its 50's decor and old fashioned soda fountain, is a great place to take the kids and teens.
---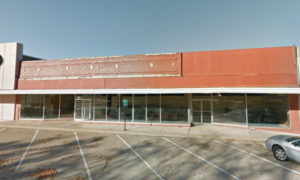 With the area's growing popularity, one wonders just how much longer the dark and seemingly vacant Jones Hardware store building, located in the 500 block of State St.,  can continue to remain as is. We've been told it's been dark for decades and has been used by the Jones family for storage. We've been told they've even been storing vehicles inside the three or four storefront stretch of potential retail space. With the revitalization program in full swing, it seems time for the City to step in and insist that the the Jones family rent or sell those deteriorating premises.
---