Garland Summer Musicals Presents Cole Porter's "Kiss Me Kate"
Garland Summer Musicals Presents Cole Porter's "Kiss Me Kate"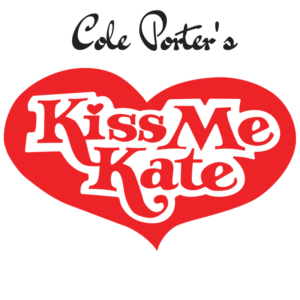 Garland, Texas, July 3, 2018 —
The Garland Summer Musicals continues their 2018 Season with Cole Porter's song and dance spectacular "Kiss Me Kate," showing July 20-29 at the Granville Arts Center, 300 N. Fifth Street in Downtown Garland.
Former Broadway director Buff Shurr directs this hilarious tale revolving around a musical production of Shakespeare's "The Taming of the Shrew," and the onstage and offstage conflict between Fred Graham, the musical's director/producer/star, and his leading lady/ex-wife Lilli Vanessi.
Featuring:
Michal Isaac as Fred Graham
Lauren LeBlanc as Lilli Vanessi
Christine Phelan as Lois Lane
Brandon Baker as Bill Calhoun
James Williams as General Howell
Steve Golin and Alan Hanna as the Gangsters
Whitney Rosenbalm as Hattie
Ivan Jones as Paul
David Noel as Pops
Steve Beene as Ralph
Phil Alford as Baptista
Nick Chabot as Gremio
Matt Flowers as Hortensio.
The cast also includes: Linda Frank, Caren Sharpe-Herbst, Elizabeth Drake, Gena Loe, Morgan Maxey, McKenzie Reece, Lori Jones, Katelyn Anderson, Whitney Bomkamp, Caitlin Jones, Helena Lynch, Allyson Guba, Nitzia Martinez, Adam Henley, Corbin Born, Dakota Davis, Gabriel Ethridge, Gideon Ethridge, Nathan May, Taylor Owen, Juan Perez, David Tinney and Joel Jenkins.
Buff Shurr: Director
Patty Granville: Producer
Scott Eckert: Musical Director
Kelly McCain: Choreographer
Morgan Leigh Beach: Stage Manager
Kelly Cox: Set Designer
Susan White: Lighting Designer
Joe Murdock: Master Carpenter
Tim Doyle: Technical Director
Wes Weisheit: Sound Designer
Costumes: Michael Robinson and the Dallas Costume Shoppe
Since 1983, Garland Summer Musicals has created major Summer musical productions which encourage professional artists (through Guest Artist contracts with Actor's Equity) to work with aspiring performers of all ages as part of a theatre training and semi-professional production company. Over 2,000 actors, dancers, musicians, technicians and students have participated in the musical performance and intern programs offered by Garland Summer Musicals.
"Kiss Me Kate"
Presented by Garland Summer Musicals
July 20-29
Fridays and Saturdays at 8 p.m.
Sundays at 2:30 p.m.
Granville Arts Center
300 N. Fifth Street, Downtown Garland
Tickets: available at GarlandArtsBoxOffice.com, 972-205-2790 or in-person at the Granville Arts Center Box Office, open Monday-Friday, 10 a.m.-4 p.m. and two hours before each performance.