Garland Symphony Orchestra
Garland Symphony Orchestra
The Garland Symphony Orchestra celebrates its 2017-2018 Season, "Vienna, City of Music!!" at the Granville Arts Center, Brownlee Auditorium. The season continues on December 15, 2017 at 8:00 PM with Holiday in Vienna!
Garland, TX; (November 30, 2017) Garland Symphony Orchestra continues its 2017-2018 "Vienna, City of Music!" on December 15, 2017 at 8:00PM at Granville Arts Center, Garland, TX.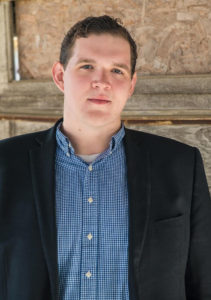 No other city in the world can boast a musical history as illustrious as Vienna's.  In a single afternoon, you can visit Haydn's house, Beethoven's apartment, and the Cathedral where Schubert sang as a boy.  Or, for less than the price of a good bottle of Gruner Veltliner, you can immerse yourself in great Viennese music with a subscription to the Garland Symphony Orchestra's 2017-18 Season: "Vienna, City of Music".
The Holiday in Vienna concert will feature Richard Trey Smagur, tenor, performing Vaughan Williams' "Hymn" from Hodie, Finzi's "The Rapture" from Dies natalis, and Tyzik's Twelve Days of Christmas.
Richard Trey Smagur, of Clarkesville, Georgia, was named a winner in the Metropolitan Opera National Council of Auditions earlier this year, and was seen this summer as Tsarevitch Gvidon in The Golden Cockerel at Santa Fe Opera.  He has appeared professionally as Tamino in The Magic Flute with Oklahoma Mozart and covered Des Grieux in Manon at Des Moines Metro Opera.  In concert, he has performed Elijah with the Tucson Desert Song Festival and as a tenor soloist with the Cincinnati boy Choir.  During the summer of 2016, he was a fellow at the Steans Music Institute at Ravinia Music Festival.
Mr. Smagur, will sing Gastone de Letorieres in La traviata and young Servant in Elektra during the 2017-18 Season at Houston Grand Opera, where he will be a member of the studio.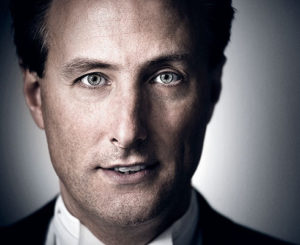 In addition, the GSO will be performing selections from Tchaikovsky's Nutcracker, Nicolai's Weihnachts-Ouverture, and Anderson's Sleigh Ride, plus the GSO annual sing-along! The evening will also feature a holiday performance by the Garland Youth Community Choir in the lobby prior to the concert.
Garland Symphony Orchestra credits its Music Director, Robert Carter Austin, for its continued outstanding and diverse orchestral programming. Maestro Austin's background encompasses over 30 years of professional music experience and includes degrees from MIT, Cambridge University, and Stanford University. Maestro Austin's musical experience includes conducting performances in many countries including: Korea, Ukraine, Canada, Italy, Spain, China, France, Germany, Mexico, Bulgaria, Ecuador, Colombia, Philippines, Guatemala, Dominican Republic and the United States.
Season tickets as low as $61!  Single tickets are priced at $17.50, $27.50, and $37.50.  All are available by telephone (972.926.0611), fax (972.926.0811), or email (info@garlandsymphony.org ).  Group discounts are available; please call the Garland Symphony Orchestra office for more information (972.926.0611).
All concerts begin at 8:00PM at the Granville Arts Center, Brownlee Auditorium
300 N. Fifth St.
Garland, TX 75040
972.926.0611
For more information on the Garland Symphony Orchestra, please visit
---