GP&L Offers 100% Renewable Power Option
GP&L Offers 100% Renewable Power Option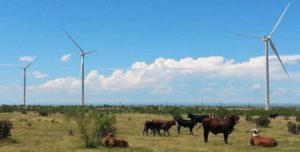 Garland Power & Light customers may now choose a renewable power plan: GP&L Green Choice. This option provides 100% Texas renewable energy from wind and solar resources.
"Customer interest in renewable energy has been growing because these power resources contribute to preserving the environment and are sustainable," said GP&L General Manager and CEO Jeff Janke. "We encourage our customers to consider this easy way to 'go green' with their power!"
GP&L's Green Choice only costs a penny more per kWh than the regular rate. For a customer using an average of 1300 kWh per month, this option will cost an additional $13 per month. A minimum 12-month commitment is required.