JUNE EMPOWERMENT LUNCHEON
JUNE EMPOWERMENT LUNCHEON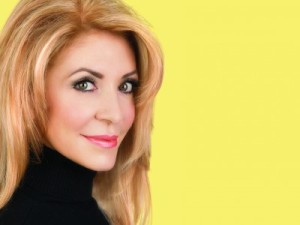 Price: $30 per member
  Time & Date: 11:30 a.m. to 1 p.m., June 3
  Location: Hyatt Place Dallas Garland
                                                                                                                                                                                                                                                                                                                                                               Center Stage at Any Age
with Christi Harris Speer, Christi Harris Beaute'
Ladies, our June WBe Luncheon is not to be missed as we welcome Christi Harris Speer of Christi Harris Beaute'. Christi's insightful discussion –  Center Stage at Any Age – will leave us with a better understanding of how our image becomes our unique personal brand, helping us achieve greater successes both professionally and personally.
For more than 40 years, with no-nonsense business savvy and a passion for alleviating women's frustrations, Christi Harris Speer has been educating women in all things beauty from skin care, cosmetics, hair and body care, to presentation skills and decorum. Direct from her Christi Harris Center Stage Workshops, we will learn secrets to creating a flawless face with foundation, neutralizers, contouring and highlighting, and how to attain and maintain perfect brows in minutes with no pain and no salon appointment.
At the conclusion of this informative and entertaining presentation, from backstage, Christi and her professional team of experts will treat us to a live reveal of her signature makeover on one lucky attendee.
Make your reservations now and learn to be Center Stage at Any Age!
Location: Hyatt Place Dallas Garland
               5101 N. President George Bush
Date: Wednesday, June 3, 2015
Time: 11:30 a.m. to 1 p.m.
The Women's Business E-nitiative is a program of the
Keep the conversation going by joining the WBe group on LinkedIn
Join Now