Movies in the Park: Coco and The Lion King
Movies in the Park: Coco and The Lion King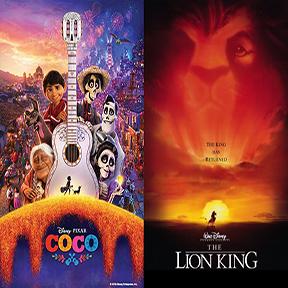 Celebrate National Parks and Recreation Month with a movie night in the park!
Enjoy a free screening of Coco beginning at dusk (around 9 p.m.) Friday, July 13, at Central Park, 1310 W. Avenue F. Guests are encouraged to bring a lawn chair or blanket and snacks. Come back next Friday, July 20, for a screening Disney's classic The Lion King.
Click
here
to view a list of upcoming activities and events, including a birthday bash and family night out!