Nickerson Town Hall Meeting
Nickerson Town Hall Meeting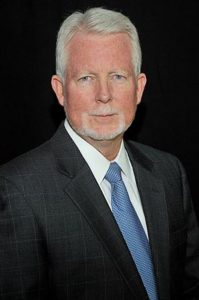 Jerry Nickerson, Garland City Councilman for District 3, held his second Town Hall meeting at Toler elementary School on January 25, 2018.  Citizens were informed of the city's purchase of 21 acres of land at the I-30 and Rosehill juncture. This purchase represents a big step toward the development of the I-30 corridor.  The price tag was $7 Million. Nickerson also gave those present an update on the repair and repaving of streets and alleys in the district.
Two Garland Police Officers were present to inform citizens on the subjects of panhandling and their involvement in dealing with the homeless.
Officer Pedro Barineau told us there is nothing the PD can do about panhandling on public property. However panhandling on private property is another matter. If approached in the parking lot of a business, you can complain to the property manager, he or she can make the call, and officers will respond and remove the panhandler from the premises.
Officer Wendy Sheriff is charge of dealing with the homeless. She is very passionate about breaking up homeless camps and getting those people back into society, either by reconnecting them with family, or shelters and charities that can give them a hand up. For all matters pertaining to the homeless, you can leave a message for Officer Sheriff at: 972- 485 4663. That is the Homeless Hotline, and you will get a response.
Both officers were also very emphatic about the importance of reporting unusual behavior  or anything that triggers suspicion. They gave examples of how burglars were caught in the act when observant neighbors made those very important calls.  Officer Barineau explained how drug dealers and other  criminals use empty homes as their base of operation. Empty homes often attract squatters and drug dealers, so be extra vigilant if there happens to be one in your neighborhood.  The non-emergency number for the Garland Police is: 972-485-4840.
The two hour program was very interesting and helpful, and was interrupted several times with spontaneous applause by grateful citizens. Officer Sheriff's description of how she goes about breaking up the camps and helping the homeless was inspiring and eye opening, at the same time. It's comforting to know that we have dedicated individuals like Nickerson and the officers serving our community.
Nancy Ghirla
---