2019 Leadership Rowlett Graduates Class 28
2019 Leadership Rowlett Graduates Class 28
2019 Leadership Rowlett Graduates Class 28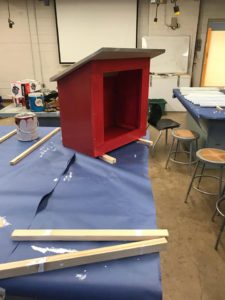 Rowlett, Texas – The Leadership Rowlett Class 28 celebrated their graduation on May 29 at The Mansions at Bayside.
Cindy Burkett, former State Representative for District 113 was the keynote speaker. Cindy previously co-owned a company that ran several Subway Restaurants and is currently a registered representative with Lone Star Wealth Advisors. Her address touched on several points of leadership including attitude, self-confidence, a sense of humor and listening to those you work with. Two key takeaways, which many repeated after the event, was this quote from Cindy when speaking about having a positive attitude, "because sometimes you win and sometimes you learn" and her advice to continue to step out of your comfort zone.
"Embrace professional associations. You are now an alumni of a great one –Leadership Rowlett", said Burkett. "Keep your eyes open for a group that you can flourish in. Join the Chamber (if you aren't already a member), invest time into industry associations that will enhance your professional skills. If you are passionate about a particular issue, volunteer your time. There are groups that mentor youth, groups that assist with children in CPS care, organizations that help feed the food insecure, folks that are passionate about protecting animals, organizations that support our veterans, groups that teach reading to illiterate adults or English to non-English speaking citizens."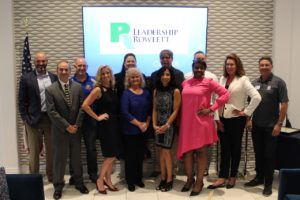 Every year the Leadership Rowlett class completes a "sweat equity" project as a way of giving back to the community. The project this year is "Little Free Libraries". The three libraries were built by students in the South Garland High School Wood Shop Class under the instruction of Mr. James Terry. The libraries will be placed in locations around the City of Rowlett and are free to use. Leadership Rowlett Class 28 will be presenting their class project to the Rowlett City Council in an upcoming Council work session. There will also be a public unveiling of the libraries at a future date. Anyone wishing to donate books please contact the Rowlett Chamber.
Congratulations to the following graduating members of Leadership Rowlett Class 28:
Bridget Bourke: Garland ISD, Schrade Middle School
Tara Bradley: City of Rowlett Accounting Department
Josh Brock: City of Rowlett Fire Department
Allison Crane: Chick Fil A of Rowlett
Anna Dodd: State Senator Bob Hall
Wendy Eldredge: Garland ISD
Louis Frisbie: Metropolitan Infrastructure
Scott Fundling: Paragon Resolution Group
Matt Grubisich: Rowlett City Council
Blair Johnson: Housewarmers of Rowlett
Kathy Kirk: Keep Rowlett Beautiful
Belinda Montoya: City of Rowlett Police Department
Mike Ross: 91 Media
Michael Smith: Lone Star State Mitigation