Auditions on Sunday for Sondheim's Thrilling Musical – INTO THE WOODS!
Auditions on Sunday for Sondheim's Thrilling Musical – INTO THE WOODS!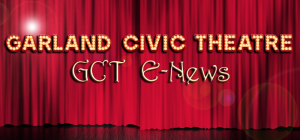 Auditions: Sunday, May 31, 1:00 – 4:30pm
Callbacks: Sunday, May 31, 6:00pm

Book by James Lapine
Music and Lyrics by Stephen Sondheim
Director: Kyle McClaran
Music Director: Shane Hurst

ALL ROLES ARE AVAILABLE AND OPEN.
The whimsical story of a Baker and his wife who wish to have a child, Cinderella who wishes to attend the King's Festival, and Jack who wishes his cow would give milk – all set to a spellbinding Sondheim score! When the Baker and his wife learn that they cannot have a child because of a Witch's curse, the two set off on a dazzling journey where everyone's wish is granted, but will the consequences of their actions return to haunt them?
ROLES:
All roles are available and open to all ethnicities ages 15 to 65 plus one 13 year old boy. 15 actors will play 23 roles.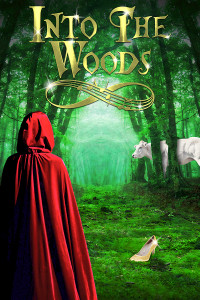 Narrator 
Cinderella 
Jack
Baker
Baker's Wife 
Stepmother
Florinda
Lucinda
Jack's Mother
Little Red Riding Hood
Witch
Giant
Cinderella's Father
Cinderella's Mother
Mysterious Man
Wolf
Rapunzel
Rapunzel's Prince
Granny
Cinderella's Prince
Steward
Sleeping Beauty
Snow White
REHEARSALS:
Begin Monday, June 8, 2015 at 7:00 PM.
PERFORMANCES:
Will be Thursday, July 23 through Saturday, August 15 at the Granville Arts Center, 300 North Fifth Street, Garland, Texas.
Thursday Night at 7:30pm – July 23
Friday and Saturday Nights at 8:00pm – 
July 24, 25, 31, August 1, 7, 8, 14, 15
Sunday Matinees at 2:30pm – July 26 and August 2
Call 972-485-8884 for information or to make an audition appointment.