Garland Plans Makeover of Downtown Square
Garland Plans Makeover of Downtown Square
Somewhere, in a file drawer in Garland's City Hall, there is a collection of artist's renderings of new designs for the Historic Downtown Square. We have witnessed those presentations for the past 13 years, but they began long before that, we're told. Citizens and stakeholders would be asked to vote for one of two or three different drawings, and votes would be tallied. Then those proposals would be filed in that theoretical drawer, never to see the light of day. We've been told by good authority that there are over $1 million worth of those drawings, many of them created and presented by the David Baldwin Landscape Design company. Most, or maybe all of those proposed redesigns included a building that took up a great deal of space. When the Garland Civic Theater building was there, the square was more square and had four sides. That building was demolished a few years ago, and now we have a lot of open space. The present day space is now a three sided rectangle, a kind of blank slate for the redesign.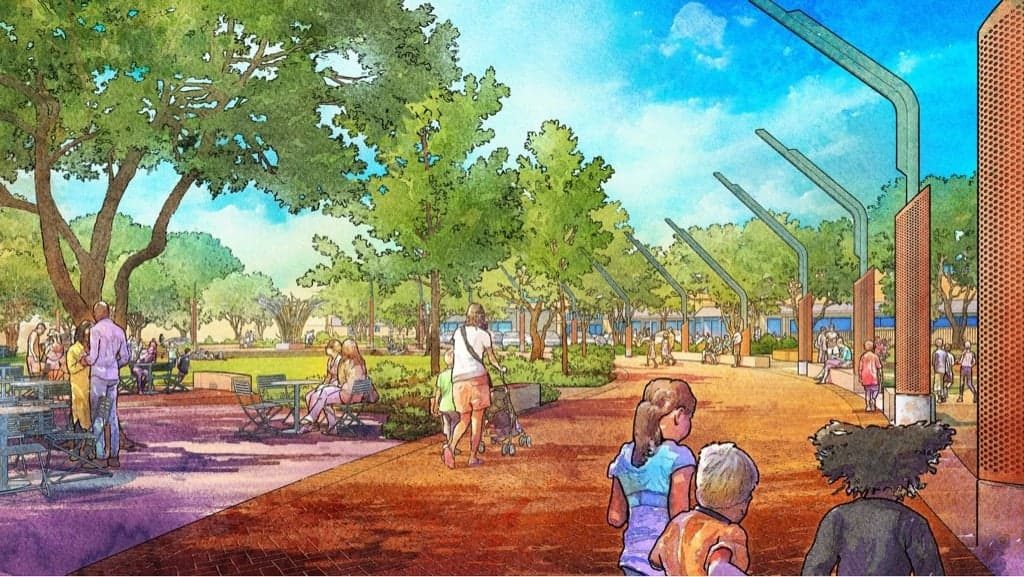 When we were told that there was a new design proposed for the square, we were not excited. "Just another drawing for the file", we thought, but this time we were wrong. The 2019 bond election had a lot to do with the amazing progress that has been made. During the dreary spring and summer months of the pandemic, we all need something to look forward to, and we got it, thanks to the City Council. The new design created by Studio Outside has been presented and approved, to the tune of $17 million. The design includes a playground, a pavilion and other impressive amenities. The project also includes a streetscape that will allow enough sidewalk space for outdoor dining. According to District 2 Councilwoman Deborah Morris, work is scheduled to begin in April 2021.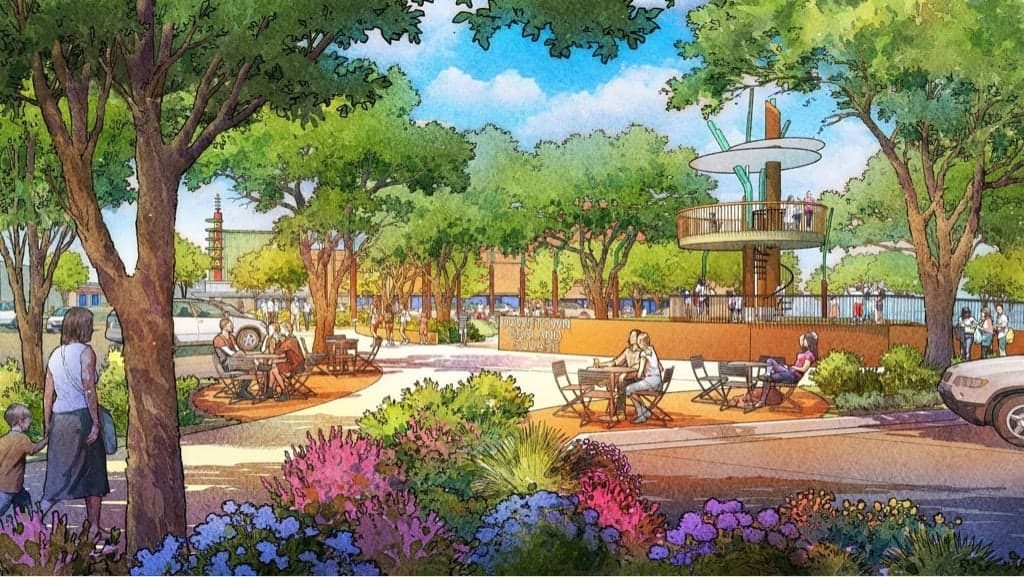 With all the destruction and construction involved in this project, a new challenge arises. How are those small businesses surrounding the square going to survive, after teetering on the brink of disaster due to the pandemic? We've been assured that everything possible will be done to minimize the negative impact while work is underway. Let's hope they can all survive and thrive with the new destination being created with improved business opportunities being the goal.
This link will take you to the video presentation for the redesign of the downtown square: https://www.youtube.com/watch?v=mvxb3u_nYq4&feature=share&fbclid=IwAR3yERtfbADpmZxMoX7GTG6T00RdcWa8jejfBxc5PYNXAvJW9svIQAJwc9A
Nancy Ghirla
Email: nghirla331@gamil.com