"Symphony Goes Wild!"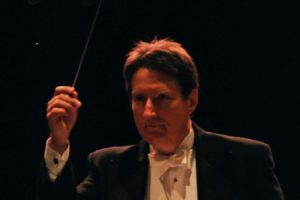 The Garland Symphony Orchestra celebrates its 2016-2017 Season, "Symphony Goes Wild!" at the Granville Arts Center, Brownlee Auditorium. The season continues on January 20, 2017 and all performances are at 8:00PM! 
Garland, TX; (January 11, 2017) Garland Symphony Orchestra continues its 2016-2017 Season, "Symphony Goes Wild!" on January 20, 2017 at 8:00PM at the Granville Arts Center, Brownlee Auditorium, Garland, TX. 
Composers have always taken inspiration from nature, so it is no surprise that many have picked up their pens to give us musical depictions of the fascinating creatures with whom we share the planet.  Throughout the 2016-17 Season, the talented musicians of the Garland Symphony Orchestra will offer our audience the most delightful and entertaining of these philharmonic fauna, from the smallest (Shostakovich's gadfly) to the largest (Saint-Saëns' elephants).  Our musical zoo will include bears (Haydn and Bartók), horses (Auber), penguins (Scott), and even a cow (Milhaud).  A few mythical animals will come to musical life as well, including Stravinsky's Firebird and Debussy's Faun.  It's a symphonic safari not to be missed!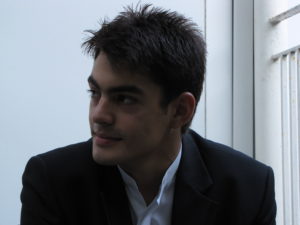 This concert will feature pianist Konstantine Valianatos performing Mendelssohn's Piano Concerto No. 1 in G Minor.
Pianist Konstantine Valianatos has attracted attention as an exciting young musician of great talent in both the United States and in Europe. The recipient of numerous awards, he has won eleven first prizes, six of them at international competitions, including the International Seiler Piano Competition, International Ibiza Piano Competition, the Senigallia International Piano Competition, the San Gemini International Piano Competition, and the Aspen Music Festival Competition. He is also the recipient of scholarships provided by the the Gina Bachauer, Yamaha, Onassis and I.K.Y. Foundation Competitions. In 2004, Valianatos's artistry and integrity were officially acknowledged when the President of the Hellenic Republic, Kostis Stefanopoulos, presented him with the highest accolade from the Athens Academy.
A native of Athens, Valianatos began his piano studies at age seven at the National Conservatory of Greece. Under the guidance of his teacher, Agathi Leimoni, he acquired his diploma cum lauda with great distinction at the age of 14.  He continued his studies at the École Normale in Paris with Germaine Mounier and Agathe Leimoni, and received two more diplomas at the age of 14. He then attended the Julliard School and earned his Bachelor and Master's degrees of Music under the tutelage of Yoheved Kaplinsky and Julian Martin. He has been teaching piano courses at Julliard since 2012, as a Piano Minor scholar.
Committed to sharing his gifts with the New York City community, Valianatos travels to the Bronx and teaches piano to schoolchildren from diverse backgrounds. He maintains ties with New York City's Greek-American community by accompanying the Archdiocese's Greek Metropolitan Youth Choir.
Garland Symphony credits its Music Director, Robert Carter Austin, for its continued outstanding and diverse orchestral programming.    Maestro Austin's background encompasses over 30 years of professional music experience and includes degrees
from MIT, Cambridge University, and Stanford University.  Maestro Austin's musical experience includes conducting performances in countries including: Korea, Ukraine, Canada, Italy, Spain, China, France, Germany, Mexico, Bulgaria, Ecuador, Colombia, Philippines, Guatemala, Dominican Republic and the United States.
Season tickets as low as $61!  Single tickets are priced at $17.50, $27.50, and $37.50.  All are available by telephone (972.926.0611), fax (972.926.0811), or email (
info@garlandsymphony.org
).  Group discounts are available; please call the Garland Symphony Orchestra office for more information (972.926.0611).
All concerts begin at 8:00PM at the Granville Arts Center, Brownlee Auditorium