Synergy Bank Purchased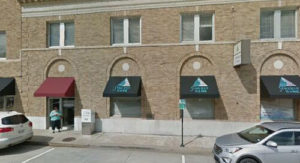 The garland branch of Synergy Bank has been a fixture on the corner of Sixth and Main Streets in Downtown Garland for many years. There are five Synergy locations in McKinney, Denton, Fort Worth, Garland and Waco. The Synergy banks are headquartered in Waco.
Synergy Banks were recently purchased by First Guaranty of Louisiana, a banking firm wanting to expand its footprint into Texas. The commercial loan business is burgeoning in DFW, and Synergy's expertise in SBA and VA lending will fit nicely into First Guaranty's expansion plans. The merger will enhance Synergy's commercial lending power, as First Guaranty's assets total $1.4B as compared to Synergy's $153M in Total assets.
The personnel of the Garland branch are confident that they will remain in place, though the name of the bank will be changed later this year.
---