Thanksgiving Day in Early Garland
Thanksgiving Day in Early Garland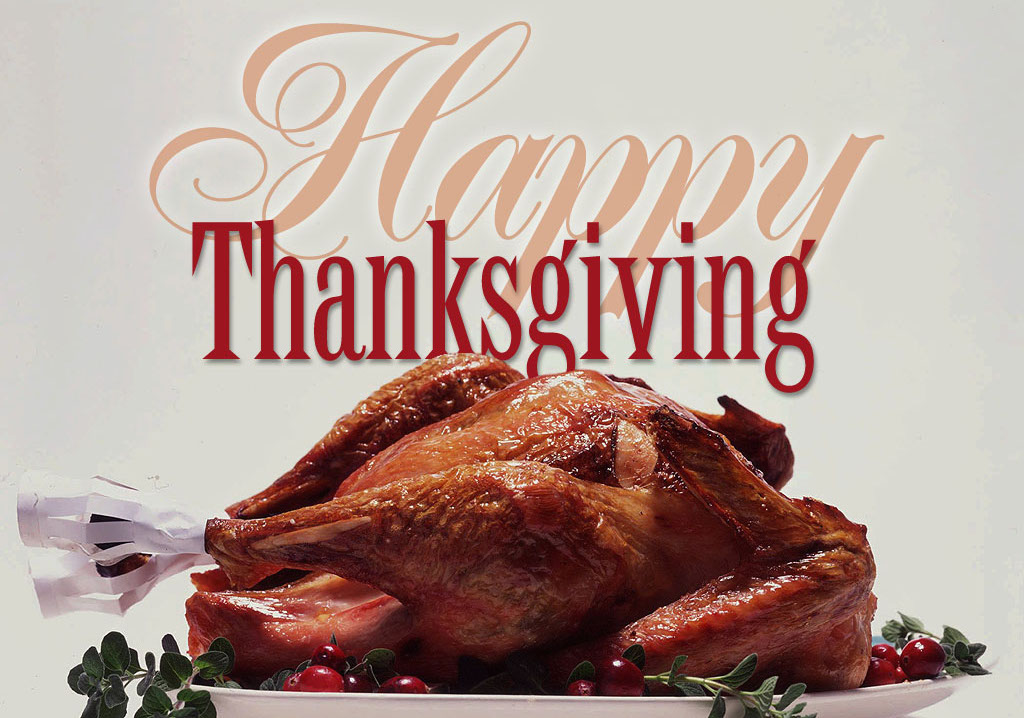 [
The following is reprinted from an article written by Wayde Brite Cloud for the Garland Daily News, 25 Nov 1971.
]
Early Thanksgiving observances in Garland always meant a joint celebration for villagers and area farmers. The farmers and their families came into town by horse and buggy to share in the Union Thanksgiving Services at one of the local churches and to participate in the community midday Thanksgiving meal which benefited the cemetery fund. Local churches in those days numbered only four, Presbyterian, Methodist, Baptist, and Christian, often referred to then as the Campbellite.
But the big festivity was the community-wide Thanksgiving dinner, which was usually held in a vacant building on the square. This dinner was sponsored annually by the Ladies Cemetery Association to raise funds for maintaining the cemeteries.
Tables draped in white cloths were made of large boards arranged on sawhorses borrowed from local carpenters and lumberyards. They held the bountiful array of foods usually donated by the farm families, and cooked by members of the Ladies Cemetery Association.
The menu always included turkey, dressing, giblet gravy, an assortment of homegrown vegetables, and homemade cakes and pies, including of course pumpkin pie. Sweet potato pie was also a favorite in those days since most people raised all of their own food. One of my favorite delicacies in those days was an old-fashioned jelly cake.
Decorations were always festive too. In commemorating the harvest season it was only natural to decorate for the occasion with the products of the farm in evidence of the fruitfulness for which we gave thanks. Shocks of corn, sheaves of wheat, pumpkins, apples, colorful gourds, squash and Indian corn, both red and yellow varieties, decorated the tables and were massed about the large improvised dining room.
I recall that this was one of the few occasions that the children were allowed to eat at the first table right along with the grownups. A special table was always reserved for the children and the adults were so busy they didn't seem to bother if we didn't practice our Sunday manners.
Since the Thanksgiving Union Services were scheduled at about 7 o'clock in the morning, it meant that we had to arise early in order to get the farm chores done and then ride into town by horse and buggy in time for the services. We lived off what is now Skillman Road on Audelia, known in those days as the Audelia and Rodgers communities. If it was cold, my grandmother, Delia Certain, an ingenious woman, would heat a brick to put in the bottom of the buggy to keep me and my sister, Jimolea, warm. We also covered ourselves with what in those days was known as a lap robe. These were heavy ornately decorated [blankets] made especially for this purpose.
After dinner we always stayed long enough for our folks to help scrape up the leavings and wash the dishes.