Progress & Pizza at the MillHouse
Progress & Pizza at the MillHouse
We first met Chris Ewing about two years ago, as he was building his pizzeria and stage inside the shell of a building at 532 Main Street in Downtown Garland. He had leased the space and it seemed to be taking forever to finish it up and open for business. Nevertheless, he was always very charming and optimistic. There seemed to be complications around every corner of the hundred year old structure, previously used as storage by Baker's Main Street Furniture. As he was nearing the completion of the build out, Chris's mother passed away. In her honor the very attractive private meeting room at the MillHouse Pizzeria & Stage has been named, "Mom's Room". Chris tells us the room was designed by his mom "the best mom a person could ever ask for".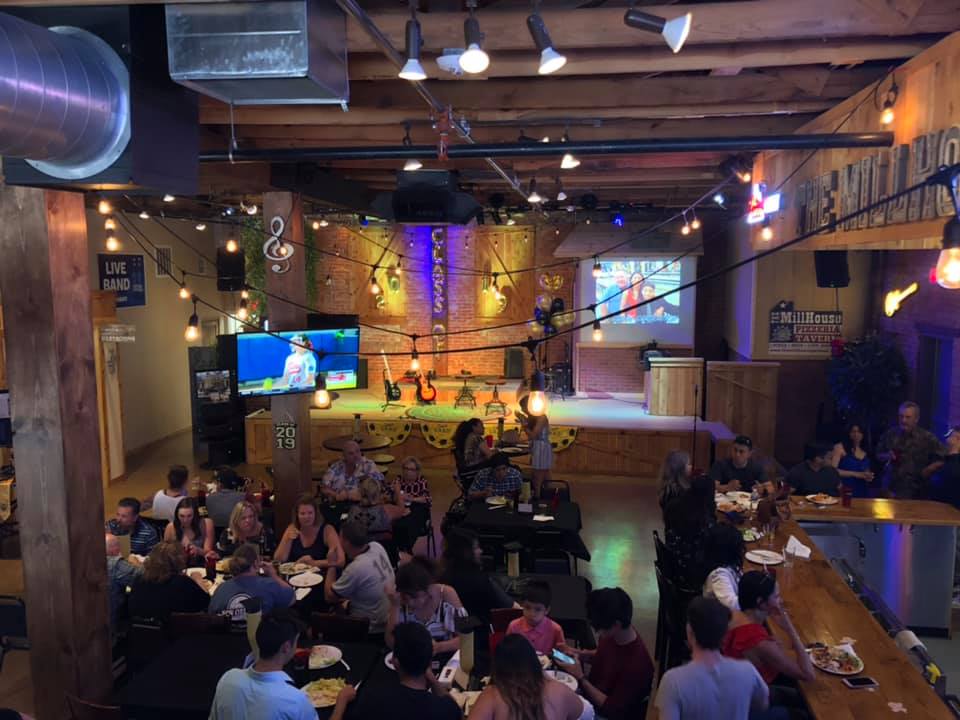 Chris had a recording studio, and is well connected in the local music industry, hence the stage and all the lighting and electronics needed to record performances. By the time the stage and kitchen were complete and the City of Garland had issued all the necessary permits and a Certificate of Occupancy, the project was way over budget. Chris literally opened his beautiful new pizzeria on a shoestring. He had a lot of experience in the entertainment field, but had a lot to learn about running a restaurant. He struggled along, making great pizza but getting some pretty poor reviews in the process. Chris had created an outstanding performance venue. The music was good, the food was good, but the service was a problem. It was not unusual for customers to wait an hour or longer for the pizzas they had ordered. With a beer and wine license, the place did well on the evenings when they had live entertainment, but business was very slow otherwise.
Lessons have been learned and Chris has some very interesting stories to tell about his first year and a half in the building that first served as a mortuary when it was first constructed in the early 1900's. He has experienced some paranormal activity on the premises, and says he has witnesses to prove it. Nothing sinister, just some ghostly shenanigans. It could all be blamed on Grandpa Baker, whose ghost has been hanging around the property for many years, we're told. Ewing also made an interesting and very spooky discovery when digging beneath the foundation during the build out process. He enjoys telling the stories and will be serving "Paranormal Pizza" during Trunk or Treat on Halloween.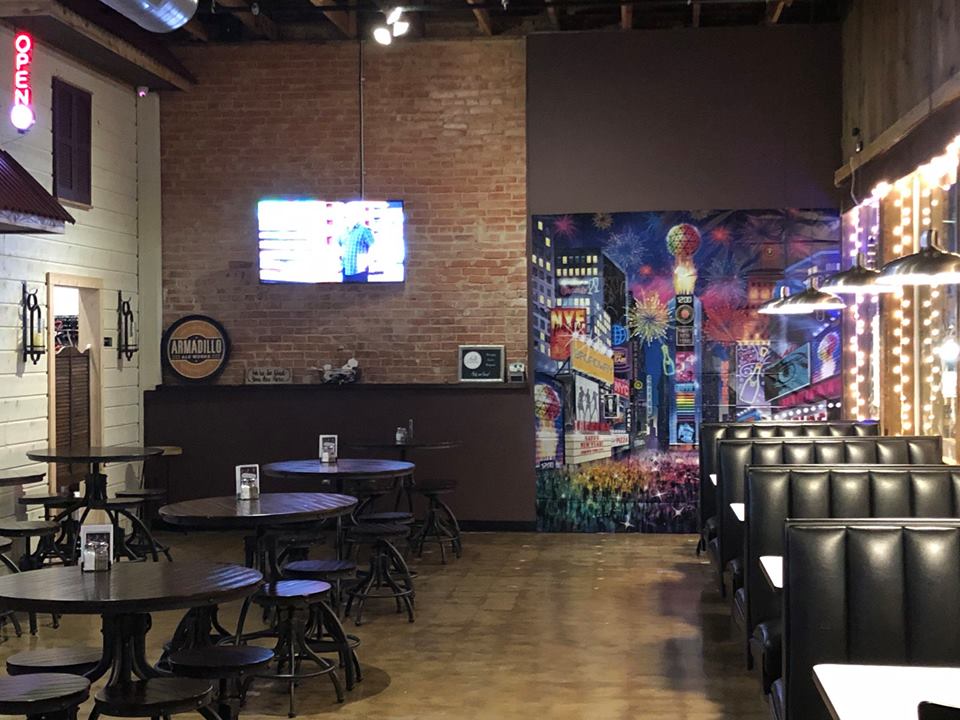 With a complete change in staff and new operating procedures, Chris Ewing hopes to have solved the inefficiency that had been causing confusion in the kitchen that resulted in such long wait times and unhappy customers. Taking a page from the operating manuals of two successful neighbors, customers will now order their pizzas or other menu items at a cashier's counter set up in front of the restaurant. That order is immediately sent to the kitchen, with no chance of mishandling or causing confusion in the kitchen. All food orders will be prepared and served in the order they are received, which was not formerly the case.
Chris feels he has solved the biggest problem and is excited to ramp things up. His future plans include full bar service and a marquee sign introducing the various bands and their genres. Chris Ewing was raised in Garland and is a graduate of North Garland High School. His brother Bobby Ewing is also part of the Millhouse team. Chris and his wife now live in Wylie, and their lovely daughter, a college student, joins the wait staff at the pizzeria during her holiday home visits. This is a family restaurant, and very kid friendly.
Chris is a huge Cowboys fan, so there's always a game on when they're playing. Along with pizza, wings and wine and beer, of course. You can also just sit and listen or dance your shoes off on weekend band nights. The Ewings hope that customers who may have been disappointed on past visits due to their past operational difficulties, will come back and check out the new system. Let him know how you like it.
---
---
Visit the MillHouse Pizzeria on Facebook
Nancy Ghirla
Email: nghirla331@gmail.com