Around Town in August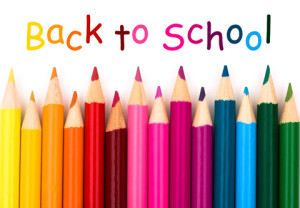 Back-to-School tax free shopping weekend will begin on Friday, August 8, and will end at close of business on Sunday, August 10. Purchasers will not be charged sales tax on clothing and school supplies, including electronic devices.
We received a call from Robert Smith, owner of several downtown commercial properties, including the Generator Coffee House on the historic square. He informed us that he has purchased the vacant buildings at 507 and 509 State Street. Smith is considering several different designs, but the newly refurbished buildings will be in the architectural style of 1918. Smith is playing a key role in revitalizing the business community bordering the historic downtown square.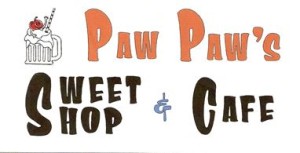 Robert Smith also owns the Main Street property that will house Cheri Stigler's new Paw Paw's Sweet Shop & Café. Stigler closed her former store back in May, then intending to open at the new location in June. Located on the corner of Ninth and Main, directly across the street from Hubbard's, the former beauty salon has taken longer than anticipated to convert to a café. Both Smith and Stigler now believe the opening date will be August 1., if the City of Garland issues all the necessary permits. Food service can be a very complicated business!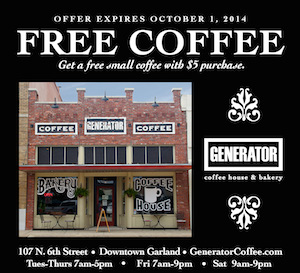 Looking for things to do with the kiddos before sending them back to school? The Dallas Arboretum will have a $1 Day on Tuesday, August 19. For just another $1 per person, you can enjoy the Rory Meyers Children's Adventure Garden.
The Garland Noon Exchange Club is planning their Labor Day Extravaganza for Monday, September 1. The parade winds its way through downtown Garland and ends up at Central Park. It's usually a hot, steamy day and parades and parade watchers enjoy the tree shaded party in the park. There will be food concessions, entertainment, all sorts of vendors and a car show, and everyone is invited to come and celebrate Labor Day on Monday, September 1.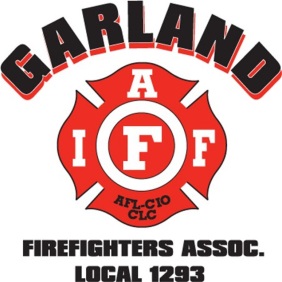 Our Garland Firefighters will be holding their annual Ball at the Rockwall Hilton on Saturday, August 18. "Why in Rockwall?", we've been asked repeatedly. The answer, sadly, is that the City of Garland does not have a facility to accommodate such an event! That's the same reason Guns and Hoses holds their events in Allen. We do have a Visitors and Convention Bureau, which makes little sense, since we have no way to accommodate a convention attended by out-of-towners. There's a vacated strip mall on Hwy 78 near the George W. Bush Expressway that would be a great location for an event center. Just a thought…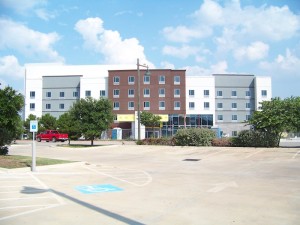 The Holiday Inn Express and Suites being constructed at Harbor Point in Garland is a wee bit behind schedule, it would appear from the information on the sign posted at the site. Situated on the shore of Lake Ray Hubbard, this new addition to Harbor Point will complement Bass Pro, and the Islamorada Fish Company, Texas Land & Cattle, Primo's, and The Flying Saucer. We have received no updates on the expected date of opening for the new hotel.