DART Now Goes to DFW Airport
DART Now Goes to DFW Airport

Great news for travelers!
You can now avoid those outrageous parking fees altogether and zip right into Terminal A at DFW International Airport for only $2.50! We were taking the Super Shuttle at a rate of $50 one-way, and thought that was a good deal. Since Garland and Rowlett are on the Blue Line, we'll have to change trains at West End Station to take the Orange Line to the airport, but that's just a minor inconvenience, considering the savings.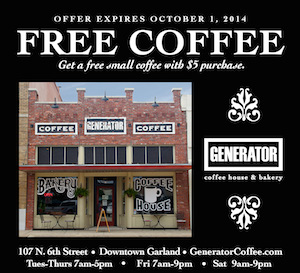 If your flight is not departing from Terminal A, you'll have to walk or take an airport shuttle to the correct terminal. Pack light and allow some extra time so you can relax when you reach your departure gate. Taking DART takes away the cost of a cab or shuttle, and replaces it with more time to read or send those last minute emails before your flight.
Depending upon the connections between the Blue (the line coming from Garland and Rowlett) and Orange (the line going to DFW) lines, the trip will take a little over 90 minutes. Customers can board the Blue Line at any of the Garland and Rowlett stations and transfer to the Orange Line at West End Station.
For more information go online to: http://www.dart.org/riding/dfwairport.asp