Garland Eyes Photography Exhibit
Garland Eyes Photography Exhibit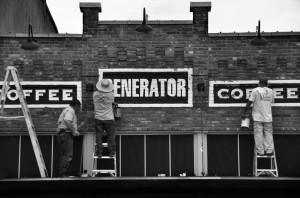 The Garland Eyes website tells the stories of Garland one image at a time. All images are of Garland or by a Garlandite or of a Garlandite. Garland Eyes will present a photo exhibit of images from GarlandEyes.com at the Granville Arts Center Gallery Space August 27-October 19.
Garlandites have many views into the city and the world and have captured those views from many perspectives. The images at Garland Eyes are sometimes by professional photographers and sometimes by amateurs with little more than a phone camera, but each has a story to be told. Contributors are encouraged to let the image do the talking. Garland Eyes seeks photos that are on the artistic side that moved the photographer one or two steps beyond his comfort zone, which brings a new perspective to the common view.
The Internet is a wonderful median for sharing these stories but the subtleties are often lost in the pixelated monitors we use for our windows to Garland Eyes. The exhibit will feature images from Garland Eyes but presented in detail that only a larger, fine-printed image can reveal. The Gallery Space of the Granville Arts Center is open Monday through Friday 10 a.m.-4 p.m. and during all performances on weeknights and weekends.
Where are we located?
Granville Arts Center is located at 300 N. Fifth Street, Garland, TX 75040. The art exhibit is in the Gallery Space of the Granville Arts Center. Parking is free.
Exhibit runs August 27-October 19, Monday Through Friday, 10 am-4 pm
Exhibit is free.
For more information, please call 972-205-2780.