Garland Symphony Orchestra Press Release – April 2017
Garland Symphony Orchestra Press Release – April 2017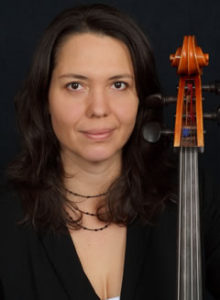 The Garland Symphony Orchestra celebrates its 2016-2017 Season, "Symphony Goes Wild!" at the Granville Arts Center, Brownlee Auditorium. The season continues on April 14, 2017 and all performances are at 8:00PM! 
Garland, TX; (March 28, 2017) Garland Symphony Orchestra continues its 2016-2017 Season, "Symphony Goes Wild!" on April 14, 2017 at 8:00PM at the Granville Arts Center, Brownlee Auditorium, Garland, TX.
Composers have always taken inspiration from nature, so it is no surprise that many have picked up their pens to give us musical depictions of the fascinating creatures with whom we share the planet. Throughout the 2016-17 Season, the talented musicians of the Garland Symphony Orchestra will offer our audience the most delightful and entertaining of these philharmonic fauna, from the smallest (Shostakovich's gadfly) to the largest (Saint-Saëns' elephants). Our musical zoo will include bears (Haydn and Bartók), horses (Auber), penguins (Scott), and even a cow (Milhaud). A few mythical animals will come to musical life as well, including Stravinsky's Firebird and Debussy's Faun. It's a symphonic safari not to be missed!
This concert will feature Laura Ospina, principal cellist of the Garland Symphony Orchestra.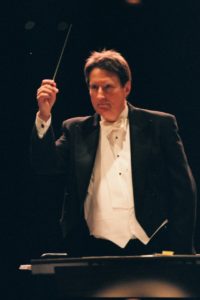 Ms. Ospina completed her Bachelor's Degree with the Polish pedagogue Henryk Zarzycki at the National University of Colombia in 2002, and completed her Master's Degree at TCU with Dr. Jesus Castro Balbi. In 1999, Laura won the Ministry of Culture's "Roberto Mantilla" national competition, and had the opportunity to perform as a soloist with the Symphony Orchestra of Colombia. She has played as soloist with the foremost orchestras in Colombia and presented recitals in prestigious concert halls across Colombia.
Laura has been a part of international festivals such as: FOSJA (Puerto Rico), International Piano Festival (Colombia), Carlos Prieto Cello Competition (Mexico), Chamber Music Festival (Cuba), Sabaudia Music Festival (Italy), Carpineto Romano (Italy), and National University Cello Festival (Colombia).
In 2009 she was invited to perform as a soloist with the Holguin Symphony in Cuba, and during 2010 and 2011 she was a part of the International Chamber Orchestra in Rome.  In 2013 Laura performed as a soloist with the Las Colinas Symphony Orchestra, and Latina Philharmonia in Italy. In 2016 she performed as a soloist with Fondi Chamber Orchestra in Italy.
In recent years Ms. Ospina has been active teaching. She is currently the Cello Professor at Mountain View College in Dallas, and Fort Worth Country Day. Previously, she has served as a Cello professor at the Central University of Bogota and the University of Los Andes. Currently, she plays as the Principal Cello with the Garland Symphony, Odysseus Chamber Orchestra, and San Angelo Symphony. She also serves as a substitute for Plano Symphony, Irving Symphony, Waco Symphony, and Abilene Philharmonic. She lives in Fort Worth with her husband, Italian clarinetist Ivan Petruzziello, and their children Tomas and Olivia.
This concert will also feature guest conductor Bartosz Żurakowski, of Poland. Bartosz Żurakowski's interest in the art of conducting began in high school, and soon became his passion. He went on to earn degrees at the esteemed Frederic Chopin National School of Music, and studied with many of the most outstanding Polish conductors.
He has participated in master classes across the world, and worked with symphony orchestras in Poland and abroad – including a tour of Europe and China with the musicians of the Opole Philharmonic. Żurakowski is also a laureate of the Witold Lutoslawski International Conducting Competition, and the principal conductor of the Opole Philharmonic. He is the conductor of the Opole Philharmonic and the Opole Philharmonic Choir, which he re-established in 2007.
Garland Symphony credits its Music Director, Robert Carter Austin, for its continued outstanding and diverse orchestral programming. Maestro Austin's background encompasses over 30 years of professional music experience and includes degrees from MIT, Cambridge University, and Stanford University. Maestro Austin's musical experience includes conducting performances in countries including: Korea, Ukraine, Canada, Italy, Spain, China, France, Germany, Mexico, Bulgaria, Ecuador, Colombia, Philippines, Guatemala, Dominican Republic and the United States.
Season tickets as low as $61!  Single tickets are priced at $17.50, $27.50, and $37.50.  All are available by telephone (972.926.0611), fax (972.926.0811), or email (
info@garlandsymphony.org
).  Group discounts are available; please call the Garland Symphony Orchestra office for more information (972.926.0611).
                                                     All concerts begin at 8:00PM at the Granville Arts Center, Brownlee Auditorium
---
---
300 N. Fifth St.
Garland, TX  75040
972.926-0611
For more information on the Garland Symphony Orchestra, please visit