Garland, Texas…Questions without answers…
Garland, Texas…Questions without answers…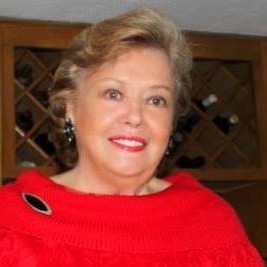 Why does this city of nearly a quarter of a million citizens have so little to offer? We do not have one single premier attraction to draw visitors. Why does it seem those in charge are constantly hiring consultants to improve the city's image? Why not work from within to change the city's character? Why not use the funds used to finance all the consulting groups to build something with brick and mortar that we can be proud of?
Why do we have a visitors' and convention bureau when we have nothing to attract visitors and no way to accommodate a convention?
Why is there something called a Richland College Campus?  There are no college classes held in that beautiful, largely empty building. The taxpayers who funded that "campus" don't seem to notice. There is no faculty, there are no ongoing classes, but classrooms are available for rent. Our City Council was recently told that classes are being held "off campus". The Garland Chamber of Commerce enjoys a suite of offices on the ground level of the structure. It seems a shame that the rest of the building isn't being put to use. What would be the best use of this building?
---
---
Why is there no full service hospital in Garland? When Garland's Baylor Hospital became Baylor Scott & White their OB GYN wing was turned into a senior care facility.  Expectant mothers are now sent to one of the hospitals in the surrounding, smaller towns to deliver their babies. We were told by Baylor's CEO that the change was made because Garland is an aging community. If that is true, why doesn't the city better serve that aging, tax paying population by accommodating their needs. How about making it safer for the aging population to get around by striping the median strips and repairing sidewalks?
Why do we have to drive out of town to find quality shopping and restaurants? We are tired of having to drive out of town to find entertainment, quality restaurants and retail. Taxes from our packaged liquor purchases benefit our neighboring cities. It is hard to find a premier restaurant or upscale boutique  within the garland City Limits. The only new Grocery stores have been ALDI, Wal-Mart and Winco, all discount stores offering quantity rather than quality. Why does Rowlett appear to be more business friendly than Garland?
How can we attract premier entertainment Facilities like Shenganz, Dave and Busters, or Great Wolf lodge? How can we keep our entertainment dollars in Garland?
The city remains a study in mediocrity, but continues to hire consultants to try to make it appear otherwise. The problem is they can't change reality. The need for better zoning restrictions and code compliance is obvious. Economic development needs to include entertainment and retail options. How can we lure more attractive options?
There are many other questions to be answered, but the most pressing is, "Does anyone care?"
Nancy Ghirla