Garland's Downtown Square
Being Deconstructed & Reconstructed
Garland's Downtown Square
Being Deconstructed & Reconstructed
After decades of planning, it's finally happening, and it's very exciting. This was the center of
commerce in Garland one hundred years ago. The auto industry was in its infancy, highways
were being built, and the Bankhead ran right through downtown Garland. Gas stations replaced
the horse drinking troughs that stood in the front of buildings that have disappeared in the dust
of time. Through the decades between then and now, new highway systems have pulled those
gas stations and commerce in general, in new directions. The Bankhead Highway became Main
Street, and the businesses catering to the auto industry were converted to retail establishments,
cafes and funeral services.
In the 1960's there was a major undertaking to renovate and update the square and its
surrounding buildings. First Lady Rosalind Carter came to Garland to attend the ribbon cutting
for the redesigned downtown center. Some of the surrounding buildings were modified with the
intent to create a more modern appearance. Fortunately, much of the original architecture
remains and helps to create the historic charm and small town feel of what is the heart of
Garland. When the current project has been completed, there will be a beautiful public park area
where the Crossman Block, which became the Garland Civic Theater building once stood. It will
no longer be a multilevel footprint, but all one level, and easily accessible to all.
By 2024 downtown visitors will be able to enjoy walking trails, a playground, pavilion and event
area where those horse troughs and crumbling buildings once stood. It will be beautiful, and
downtown Garland will become a destination and will find that the area has retained its small
town character while being able to offer twenty first century amenities. The project will not only
involve the square itself, but also the surrounding streets and sidewalks, with a new
"streetscape". While all this is taking place, the small businesses in downtown Garland plan to
remain open for business. We will be able to watch the progress as it unfolds. Our support of
those small businesses will be critical during the term of the project. Let's help those businesses
survive and thrive.
Right now there are barricades blocking traffic on Fifth and on Main Street between Fifth and
Sixth Street. However foot traffic can easily make it to the front doors of the businesses on that
block. On the Fifth Street end of the block there is the now vacant building that was the Garland
Furniture store. Its new owners already have some future tenants under contract and very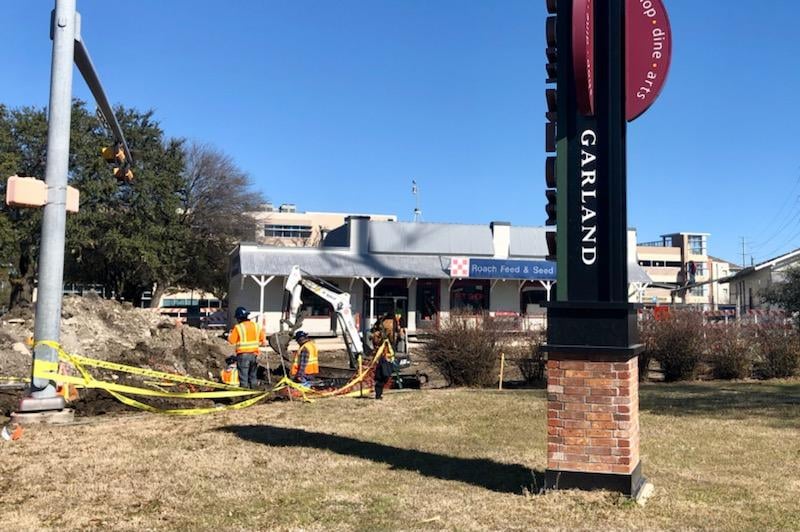 exciting plans for the footprint of the property. On the Sixth Street end of the block there is also a
vacant building. The former Millhouse Pizzeria and Stage has left the building. There are six
small businesses in between Fifth and Sixth that are open and waiting to welcome customers,
who will find the sidewalk quite intact, making those businesses quite easily accessible.