Garland's Only Hospital Closing Down
Garland's Only Hospital Closing Down
The year of 2017 ended on a sad note for the 700 employees of Garland's Baylor Scott & White Hospital. It was announced that the hospital would be closing on March 1, 2017. They had known that the hospital was up for sale, and had had many "lookers" over the past year. The notice of the plan to close came as a shock to many.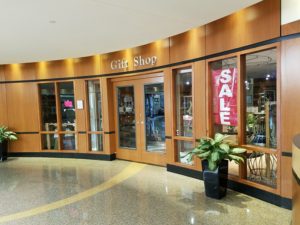 The gift shop located in the lobby of the hospital has been in operation of the hospital's auxiliary since the 1960"s. That attractive little shop, staffed by volunteers, has donated somewhere near $1 million  to the hospital over the years. They were heartbroken by the news that they had to vacate the premises by 11:59 PM on February 28, 2018. Their inventory is now on sale, and what is left as closure draws near, will be donated to a local nonprofit organization. In interviews with several of the auxiliary members  we learned that we learned that there had been no explanation given, and no respect shown for their decades of service and devotion to the hospital and the citizens of Garland.
A group of medical professionals for Garland's only full service hospital and trauma center were in attendance at the January 9, 2018 Garland City Council meeting. The Council heard statements given by nurses, former patients and physicians. They emphasized that Garland must have a trauma center in its midst in order to avoid increased mortality rates for those in need of emergency treatment and care. Three physicians spoke about the excellent treatment heart attack patients  had been receiving in the hospital's cath lab. The hospital had been recognized for its excellence in the handling of heart attack and stroke victims.  The doctors seemed dismayed that no official explanation had been given to them for the closing. However, many rumors circulated, including the existence of serious code violations and general lack of maintenance involving the building itself.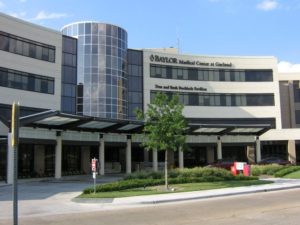 We've been told that the hospital is $20 million in debt and that it would take tens of millions more to bring it up to code.  Couldn't this sad situation have been avoided with diligent maintenance and efficient management?  During an interview with Jane Cook, CEO at the time of the merger between Baylor and Scott & White, she said repeatedly, "The hospital exists to serve the community". What has changed since then" Why has Baylor decided NOT to serve the citizens of Garland? For some their decision may be a matter of life or death.
When the hospital closes on March 1, there will be barricades placed at the main entrance and the emergency room entrance. Floors 3, 4 and 5 have been leased out and will remain in use for one more year.
---