Granville Arts Center: September Calendar
Granville Arts Center: September Calendar
September 5, 8pm
The Lovers in Concert by Ruby Blvd. Entertainment
Brownlee Auditorium
Come enjoy this spectacular Vientamese pop music concert featuring My Tam, Hong Ngoc, Quang Dung, and Thanh Thao. Tickets are $55, $80, $95 and $125. To purchase tickets visit RubyBlvd.com. For more information please call Thomas Nguyen at 972-375-8822.
September 6, 7pm
Colores de Mexico by Mexico 2000 Ballet Folklorico
Brownlee Auditorium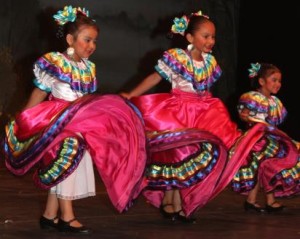 This September the city of Garland will have the opportunity to: Queretaro, Danza de Negritos, Yucatan, Danza de Quetzales, Sinaloa, Oaxaca, Campeche, Zacatecas and the Showcase of the Tres Huatecas. Also highlighted in the program are the special Jalisco and Veracruz works performed by children 4-7 years old! "Colores de México" show is a knock-out attraction that showcases pieces for which México 2000 Ballet Folklórico company and children groups had garnered awards at different folk dance competitions throughout the Unites States. For lovers of fine Ballet Folklórico dancing, the performance entitled "Colores de México" will definitely touch your heart strings. General Admission tickets are $15, pre-sale seniors and children under 6 are $12. For tickets visit Mexico2000.net or email info@mexico2000.net. For more information call Alex at 214-364-2629.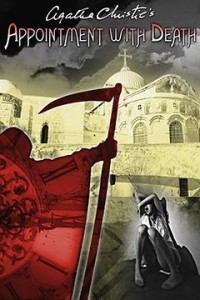 September 11 – October 4
Appointment with Death by Garland Civic Theatre
When an American invalid is found dead at her Jerusalem hotel, a group of travelers find themselves among the suspects. "You do see, don"t you, that she"s got to be killed?" Mrs. Boynton was, indeed, the most detestable woman that Poirot had ever met, but he still had a duty to find her killer. The audience will be on the edge of their seats as the story lures them to its surprising conclusion! Performances are in the Small Theatre of the Granville Arts Center. Performances are September 11 & 18 at 7:30 pm, September 12, 13, 19, 20, 26, 27 October 3 & 4 at 8 pm and September 14, 21, 28 and October 4 at 2:30 pm. Tickets are $15-$22 and are available online at GarlandArtsBoxOffice.com or by calling 972-205-2790. For more information visit GarlandCivicTheatre.org.
September 13, 8am
Color Up 5K benefitting the Garland Summer Musicals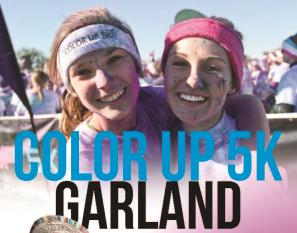 Get ready for Color Up Garland! Start your colorful adventure dressed in pristine white! Experience an incredible 5K course through Downtown Garland with 4 Color Zones, Painters, and Magical Pixie Dust! Run it, walk it, skip it, just don"t miss it! You"ll look like a bananaberry as you cross the finish line and head on over to the biggest Color Party in Texas! Choose your start time wave…8:00 am, 8:10 am, 8:20 am or 8:30 am. The signature charity for this race is the Garland Summer Musicals. GSM offers a professional musical theatre experience and provides an educational environment for performers and theatre technicians of all ages. $5 from each registration will directly benefit Garland Summer Musicals. To register for the race visit www.ColorUp5K.com/garland.
September 20, 3pm & 7pm
The Devil is a Lya by Bee FLY Entertainment
Brownlee Auditorium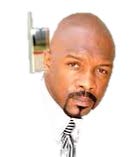 Bee FLY Entertainment is excited to announce the return of the HOT Stage Play Production, "The Devil is a Lya" featuring Tony Grant, written by Latoya Garrett. This production is about one family"s power to overcome the devil"s blows as they struggle through infidelity, incest, insecurities and issues. The show is a combination of brilliant comedy, drama, love, hope, and redemption. "The Devil is a Lya" deals with real life issues and delivers a message of Redemption that makes you want to see "The Devil is a Lya – The Reunion." Latoya Garrett, Playwriter and Director, is bringing this must-see stage play to the Granville Arts Theater on September 20 at 3 pm and 7 pm. Purchase tickets at www.devillya.eventbrite.com or by calling 214.854.9291. For information please e-mail BeeFLYProject@gmail.com.