Lake Ray Hubbard Marinas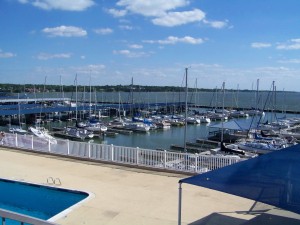 The recent rains have revived business at our local marinas. Boats that were mired in mud a couple of months ago are now afloat at Captains Cove and Chandlers Landing. Lake Ray Hubbard is not yet quite up to normal levels, but is benefiting from an overflow from Lake Lavon. The Corps of Engineers releases water into the Trinity River when conditions indicate the possibility of flooding. From the Trinity the water flows into Lake Ray Hubbard, and that is helping to make this a profitable season for our local marinas and a great season for recreational boaters.
Bayview Marina is located on Dallas property and is currently on a month to month lease, awaiting the development plans for the adjacent Robertson Park property.
Robertson Park was recently purchased by the city of
Rowlett and a lakeside development is hoped to include a hotel and mixed use accommodations with plenty of green space to maintain the park-like environment. Developers will no doubt impact the future of the marina.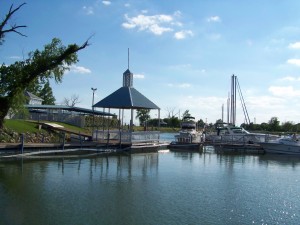 Lake Ray Hubbard is a reservoir that provides drinking water for Dallas citizens.  As such, boating and recreational use of the lake is limited.  Drought conditions altered the shoreline of the lake but recent rains have greatly improved the water levels.  We are looking forward to the very welcome recovery of marina business and recreational  activities.