The Garland Symphony Orchestra celebrates its 2016-2017 Season
The Garland Symphony Orchestra celebrates its 2016-2017 Season
The Garland Symphony Orchestra celebrates its 2016-2017 Season, "Symphony Goes Wild!" at the Granville Arts Center, Brownlee Auditorium.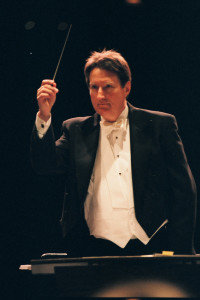 The season opens on October 14, 2016 and all performances are at 8:00PM!
Garland, TX; (September 8, 2016) Garland Symphony Orchestra opens its 2016-2017 Season, "Symphony Goes Wild!" on October 14, 2016 at 8:00PM at the Granville Arts Center, Brownlee Auditorium, Garland, TX.
Composers have always taken inspiration from nature, so it is no surprise that many have picked up their pens to give us musical depictions of the fascinating creatures with whom we share the planet.  Throughout the 2016-17 Season, the talented musicians of the Garland Symphony Orchestra will offer our audience the most delightful and entertaining of these philharmonic fauna, from the smallest (Shostakovich's gadfly) to the largest (Saint-Saëns' elephants).  Our musical zoo will include bears (Haydn and Bartok), horses (Auber), penguins (Scott), and even a cow (Milhaud).  A few mythical animals will come to musical life, as well, including Stravinsky's Firebird and Debussy's Faun.  It's a symphonic safari not to be missed!
A fabulous array of soloists will be on hand to entertain you, including Italian pianist Antonio Di Cristofano, pianist Andreas Kerkezos, violinist Kiarra Saito-Beckman and a special presentation of Robert and Alex McDonald performing Carnival of the Animals. 
Garland Symphony credits its Music Director, Robert Carter Austin, for its continued outstanding and diverse orchestral programming.    Maestro Austin's background encompasses over 30 years of professional music experience and includes degrees from MIT, Cambridge University, and Stanford University.  Maestro Austin's musical experience includes conducting performances in countries including: Korea, Ukraine, Canada, Italy, Spain, China, France, Germany, Mexico, Bulgaria, Ecuador, Colombia, Philippines, Guatemala, Dominican Republic and the United States.
Season tickets as low as $61!  Single tickets are priced at $17.50, $27.50, and $37.50.  All are available by telephone (972.926.0611), fax (972.926.0811), or email (
info@garlandsymphony.org
).  Group discounts are available; please call the Garland Symphony Orchestra office for more information (972.926.0611).
All concerts begin at 8:00PM at the Granville Arts Center, Brownlee Auditorium
---
For more information on the Garland Symphony Orchestra, please visit