"The Wiz" Opens New Season in Garland
"The Wiz" Opens New Season in Garland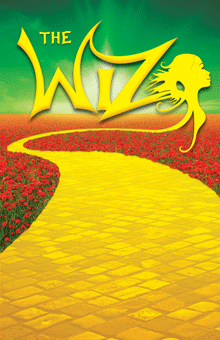 Get ready to ease on down that yellow brick road to Oz. Garland Civic Theatre will open the 2014-2015 season with a staging of "The Wiz", the musical version of L. Frank Baum's "The Wonderful Wizard of Oz" by Charlie Smalls and William F. Brown. Dorothy's adventures in the Land of Oz have been set to the music of rock, gospel, and soul.
The production will run Friday through Sunday, August 1 – August 23, 2014 with Thursday performances on July 31 and August 7. Tickets are now available beginning at the Arts Center Box Office. Call 972-205-2790 during regular business hours or order them online at www.garlandartsboxoffice.com. All tickets are $27 which includes service fee. There are discounts available for KERA members and groups of 10 or more; call the box office for these.
The production is directed by Kyle McClaran, the musical director is Byron Holder, and the choreographer is Christian Houston. The cast includes Evan Figg as The Wiz, Christian Houston as Dorothy, Cindy Kahn as Addaperle and Evillene, Darren McElroy as Tinman, R. Bradford Smith as Lion, Timothy Turner-Parrish as Scarecrow, Genine Ware as Aunt Em and Glinda, and Anthony Willis as Scarecrow. Playing all the other characters of OZ are Allison Allbee, Hector Cabrera, Brandi Giles, Chandler Houston, Chavis Humphrey, John Hogwood, Samantha Masucci, and Alyse Sefchick.
Season sponsors include Garland Cultural Arts Commission and The Dallas Morning News. Underwriters include Linda Braga, Dr. Lisa Garner, and Garland Power and Light. Visit the GCT website at www.garlandcivictheatre.org or call 972-485-8884 for additional information.