When You Need a Ride Uber Arrives
When You Need a Ride Uber Arrives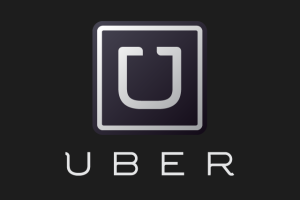 Those of us who may need to get a ride to get us from point A to point B have a new option. Uber has brought the taxi industry into the 21st century with a business model based on GPS technology. Instead of calling a taxi, which may have been your only option back in the 20th century, you can now tap on an app on your android or iPhone and be on your way!
Here's how it works: you sign up at www.uber.com and get the free app. Your home base will be indicated by a balloon on a map. When you give the address of your destination it will appear on the map and you will be given an estimate of the charge for the trip. About a minute after giving my destination I received this message: "Jonathon will be picking you up in approximately 11 minutes. He is driving a black Honda Civic, license plate # abc13. Then Jonathon's route appeared on my screen and I could watch his progress as I waited.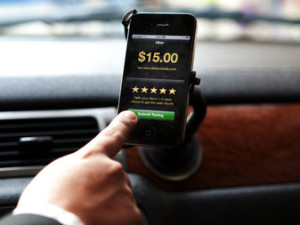 When Jonathon arrived he opened the rear passenger door and made sure I was in and buckled up before returning to the driver's seat. He then offered me water, candy and a cell phone charger, if needed. I politely declined all three, but was quite amused by the offerings. What I did want was information about Uber! I learned that it is an international organization and has been in operation in most of the United States and just recently became available in the Dallas area.
Jonathon bemoaned the fact that the background check took all of 3 weeks, and then there was a vehicle check before he was considered qualified to be an Uber driver. There are no meters and nothing of a monetary nature transpires between driver and passenger. No fare and no tip, it would all be covered by a credit card charge to the Visa account information I provided when I signed up.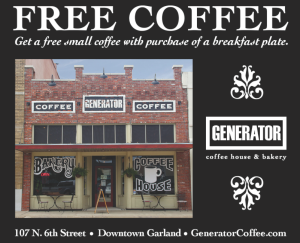 There is a feedback system and I was asked to rate my experience with 1 to 5 stars. Jonathon told me that a 1 star rating would get him fired immediately, so I was very careful to respond to the text messaged inquiry with a 5 star rating. Included in the same text was the notice that $11.72 had been charged to my credit card. That was about 2/3 of what the same trip would have cost, minus tip, in a traditional 20th century taxi.
The car was very clean, the driver very courteous and spoke very clear English and the entire experience was as pleasant as possible. When we reached our destination Jonathon opened my door and made sure I hadn't left anything behind as he instructed that I "have a great day."