Around Town in October

September began with a parade followed by a classic car show lined up on both sides of State Street in downtown Garland. The Mayor's Choice was a titanium '61 Corvette in mint condition with all original parts. We agreed with Mayor Douglas Athas' choice, though we know absolutely nothing about cars or how car show winners are chosen. To our untrained eye, this one was definitely the most beautiful car among the 68 entered in the show.
We were sad to see Jody and Paula Rikhalil close their Kurry King Spice Shop on the corner of Seventh and Main in downtown Garland after their 5 year lease expired. They will continue to sell out their inventory of herbs and spices until they're gone. Their lease at the Dallas Farmer's Market had also expired, and they felt it was time to move on. We will miss the pungent aromas and friendly conversations enjoyed on their premises and wish them well in their future endeavors.
Moe's Southwestern Grill opening on Broadway in mid-September, offers their customers something a little bit different from the usual Tex-Mex fare. They most closely resemble Chipotle in their menu choices prepared with healthier ingredients. Their opening day was a "donations only" affair. Food was free and donations were accepted in any amount. All proceeds from that day's business went to Children's Medical Center of Dallas. They are located across Broadway from Payless Shoes and next door to GNC, in a strip mall next to Taco Cabana. Owner Ronnie Norcross, a resident of Sachse, also owns Wing Stop in the same strip, so he's very familiar with the area.
The Healthy Living Expo at the Garland Special Events Center (aka The Curtis Culwell Center) had a lot of freebies to offer visitors who also enjoyed free parking and admission. Baylor was there offering free cholesterol and blood sugar screenings, and Bass Pro was there with a set-up allowing the public to try their hand at archery and kayaking in a large inflated pool. There were also rain barrel demonstrations, and Bonnie Patrick of the Garland Water Department had a crew answering questions on water conservation and demonstrating the latest in water saving toilets. The experience was beneficial and enjoyable, unlike our torturous visit to the Plano Balloon Festival the weekend before, where we sweltered on concrete with no shade in sight after paying $10 to park and $4 admission. The only place one could find a seat and escape the blistering sun was inside a Porta-Potty! To see those awesome balloons you must get there very early morning or in the evening. That was a lesson learned the hard way!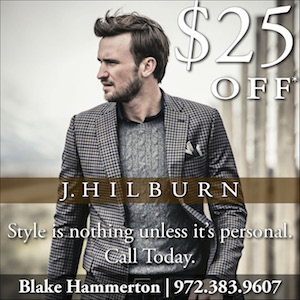 The month of September ended with a ribbon cutting at the Generator Coffee House in downtown Garland. We're not exactly sure why the ribbon cutting took place so long after owner Kitty Williams took over, but it could be that they finally decided to become members of the Garland Chamber of Commerce. Kitty's daughter, Lindsey Williams manages the day-to-day operations of the coffee shop, and other family members are working behind the scenes. There are now original pieces of art created by local artists hanging on the Generator's brick walls, and the pieces now on exhibit will be replaced by a one woman show in early November. In a conversation with Lindsey during the ribbon cutting event, we learned that she's an operatically trained mezzo soprano who performs professionally. She definitely has no plans to perform at the Generator, Lindsey informed us. Who knows, maybe she'll change her mind on one of their open mic nights.
The Garland/Rowlett Messenger has hosted a celebration on Veterans Day at Garland's VFW Post 5076, located on the corner of Castle and Meridian in the past, and we're planning to again this year. We provide music, a meal donated by a local restaurant, door prizes donated by local businesses, and music performed by local singer/songwriter, Rick Richards. This year, the event will take place on Tuesday evening, November 11. We are happy to welcome all donations and volunteers. If you would like to participate, please call Nancy at 214-682-5824.