Babies vs. Seniors at Garland's Baylor Hospital
Babies vs. Seniors at Garland's Baylor Hospital

Celebrating its 50th year in Garland, Baylor Hospital is making changes quite typical of a 50 year old. For instance, they've declared,, "No more babies!" As of March 31, 2014 the Labor and Delivery wing of Baylor Hospital in Garland existed no longer. From that day forward, Garland's babies would have to be born elsewhere. A Baylor spokesperson informed us that the need for geriatric care has exceeded the need for obstetric care, due to our aging population.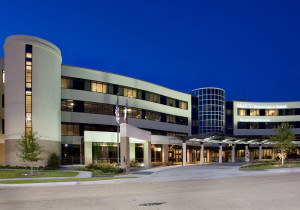 On October 1, 2013 Baylor Healthcare System merged with Scott & White Health, creating Baylor Scott & White Health, the largest nonprofit healthcare entity in the state, according to the Dallas Business Journal. With assets of more than $8 billion and 43 hospitals, BSWH will operate under the leadership of CEO Joe Allison. Dwindling hospital margins due to the phasing in of the Affordable Care Act requires more efficiency. The new process by which physicians, hospitals, and healthcare providers are now compensated is largely based on the size of footprint and population, mandating that bigger is better," according to Allison.
The merger, the need for greater efficiency, and the perceived need to serve an aging community, no doubt led to the replacement of Labor and Delivery with a Behavioral Health wing. Expansion will also take place in the form of an Extended Care facility to open on the BSWH Garland campus in a matter of weeks. The new facility will not resemble a nursing home, as 30 days will be the maximum stay for those patients who have been discharged from the hospital, but are still too weak or sick to be returned home.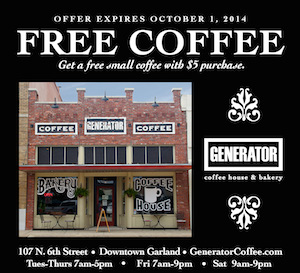 In a meeting with Jane Cook, Chief Nursing Officer, who formerly worked in obstetrics for 20 years, we were told that "A hospital must meet the needs of the community". According to projections, the 18 to 35 year old segment of our population will continue to shrink and the number of births decline commensurately. At the close of 2013, the number of births for the year was 1,270; down more than 30% from 2008. Cook strongly denied that Labor and Delivery had been closed down for any other reason, addressing rumors that had been circulating. According to Cook, the decision was based entirely on numbers.
There are 4 other hospitals within a 5 mile radius of Garland delivering our Garland newborns. Cook named: Lake Pointe, Rowlett; Doctors Hospital, Dallas; Methodist Hospital, Richardson; and Medical City, Dallas. "Obstetricians will direct their patients to those locations and our Garland families will not be inconvenienced." Cook asserted.
The purpose of our meeting at what is now officially Baylor Scott & White Hospital was to dispel rumors and get the story behind the closing of the Labor and Delivery wing. Admittedly, we wondered why they didn't reduce the size of the department, rather than cutting it altogether, but then we're not experts in hospital administration. We were assured that our community hospital is stronger since the merger and is in a growth phase, with the new Behavioral Health wing and extended care facility. The emergency room will remain open and functioning as always. The hospital that began as Garland Memorial, then became Baylor at Garland and is now Baylor Scott & White, has served our community for 50 years. Let's hope it survives for 50 more.